Insights
Our broad-ranging expertise gives us unique insight into topics and trends that span the mortgage and real estate spectrum. Filter our collection to find the information that's relevant to your business and role.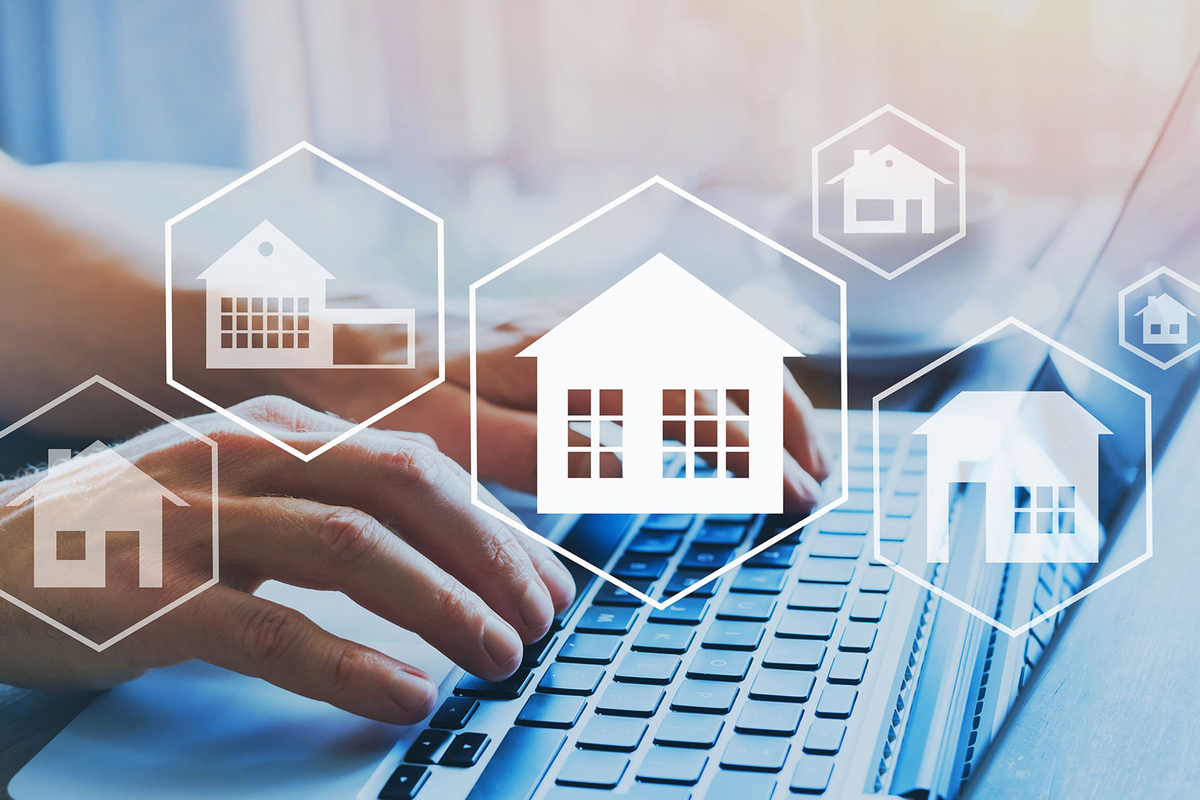 The Evolution of Valuations: How Technology is Changing the Landscape
Radian and Fannie Mae discuss how the industry has evolved over recent years and how technology could impact the future.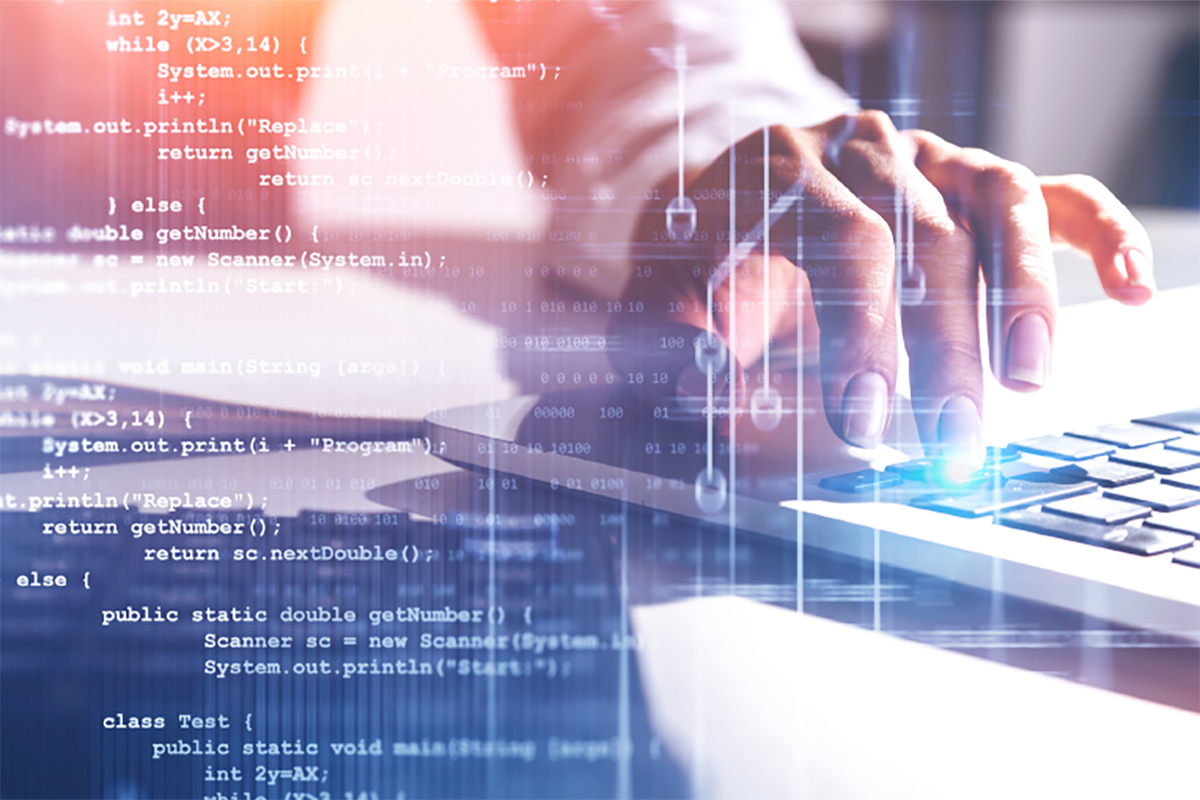 The Impacts of AI on Modern Home Price Indices
In this complimentary insight report, learn how Artificial Intelligence (AI) and Machine Learning (ML) acting on very large datasets have made it possible to upgrade the home price index.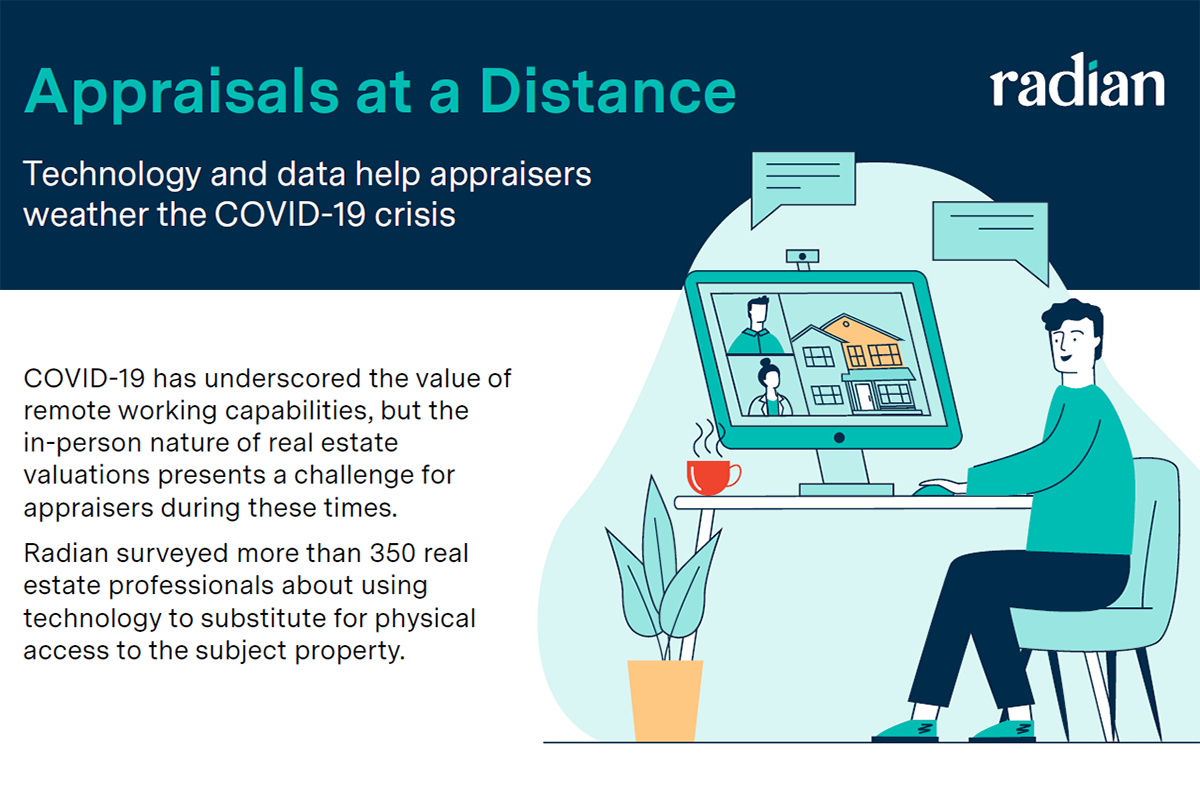 Appraisals at a Distance
Radian recently surveyed real estate professionals about how technology can help weather COVID-19. Check out key results of that survey.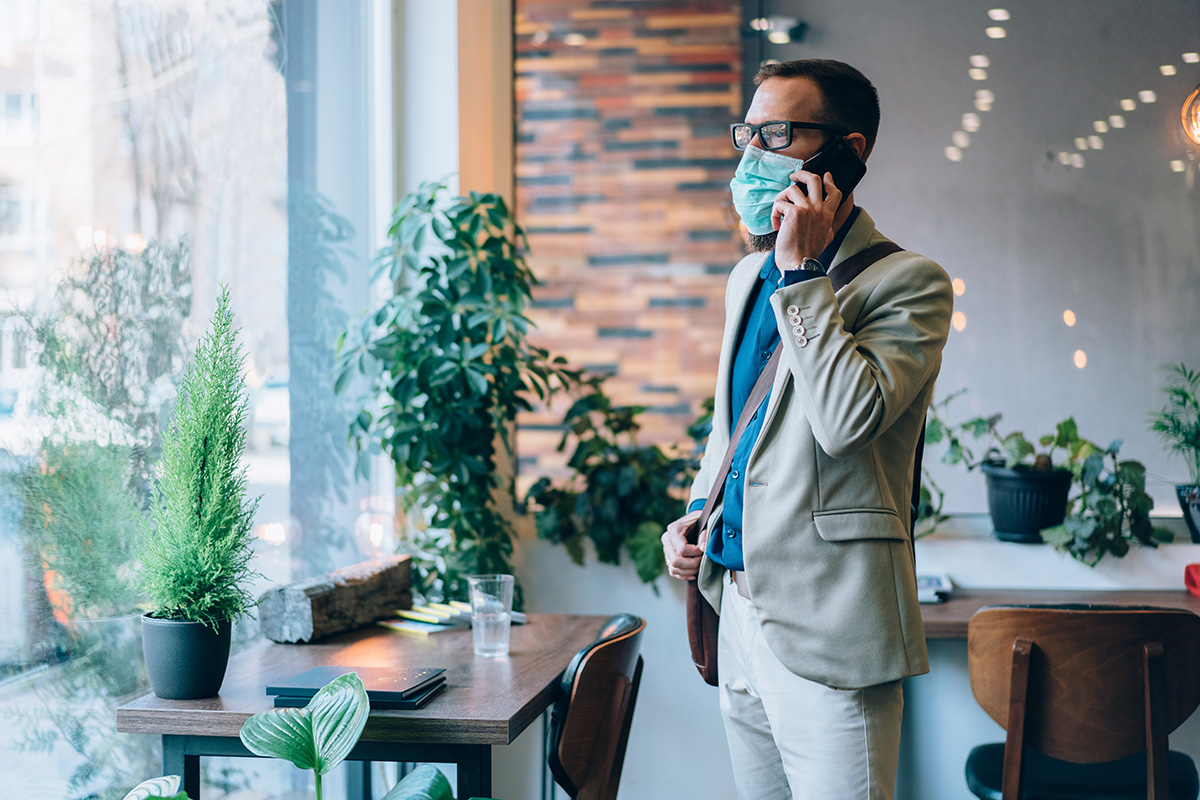 Understanding New Appraisal Flexibilities
Radian and Freddie Mac discuss the latest changes in the appraisal industry as we navigate the impact of COVID-19.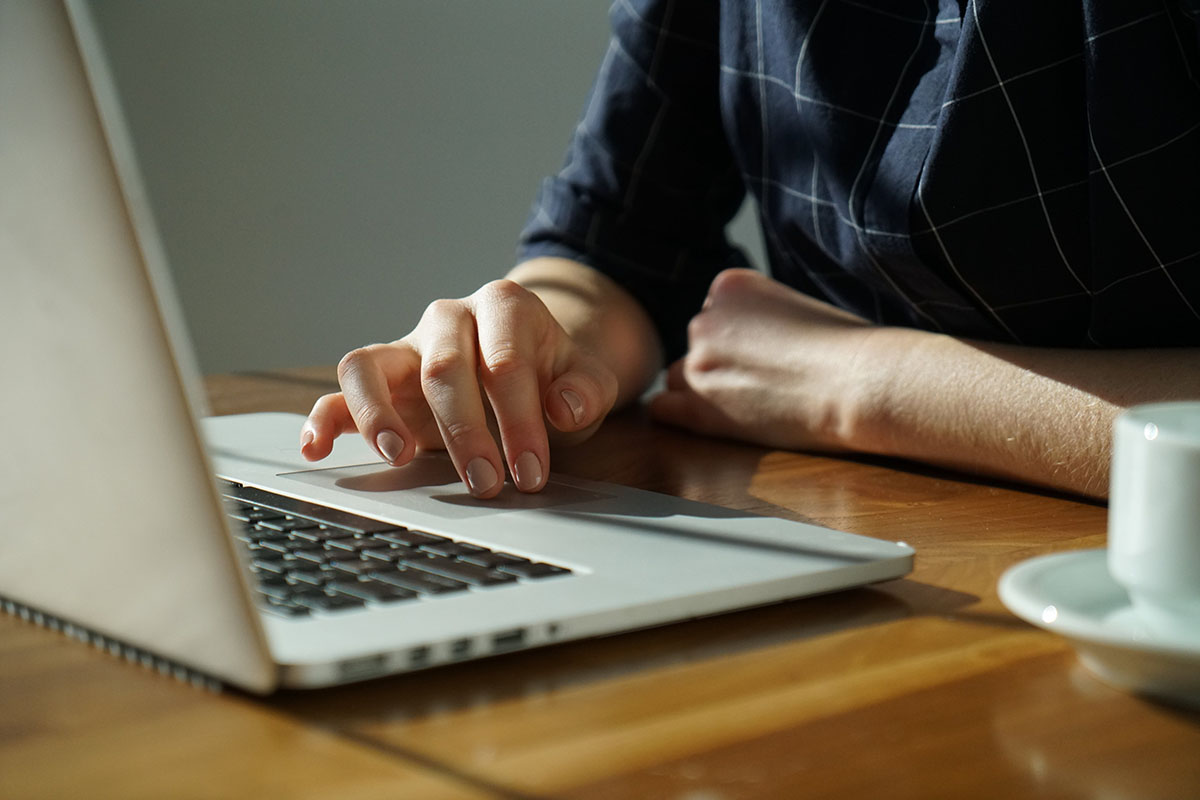 What the New COVID-19 GSE Guidelines Mean for You
We have updated our processes to align with COVID-19 GSE announcements and temporary guidelines, and we broadly support borrowers through this hardship through our policies. Here's a closer look at the changes.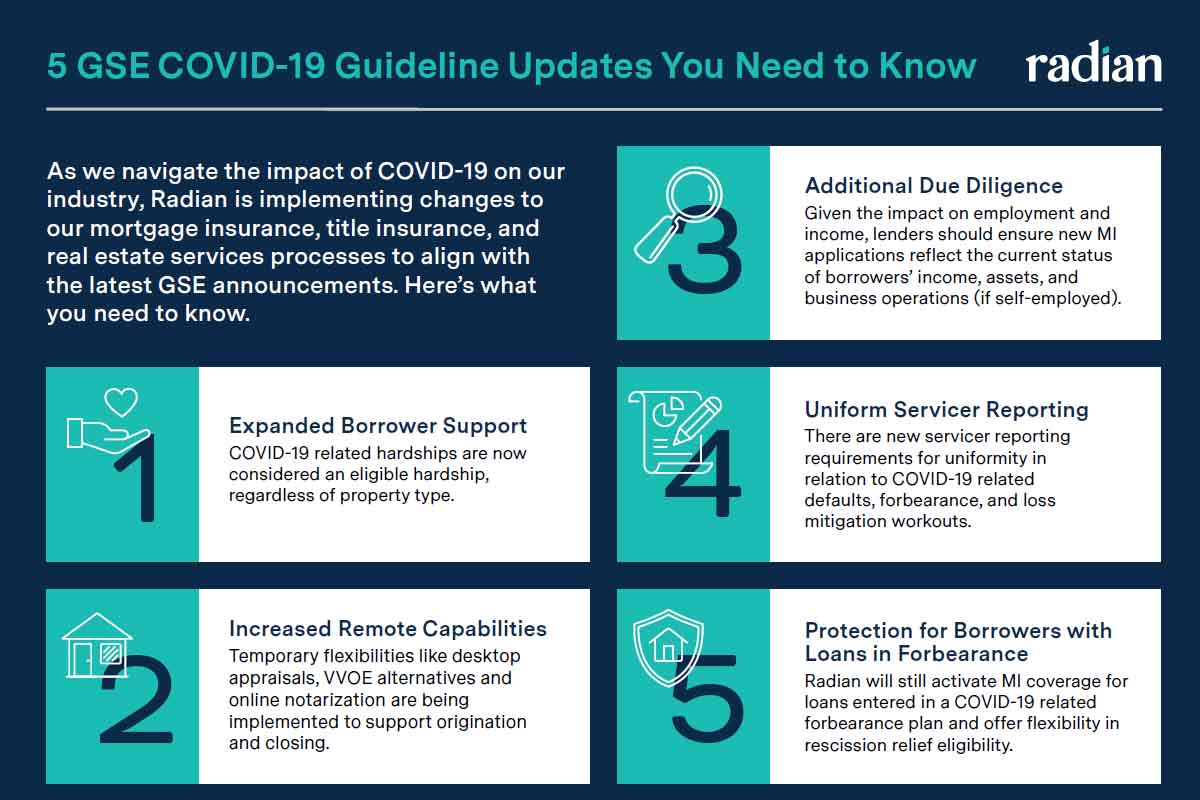 5 GSE COVID-19 Guideline Updates You Need to Know
Radian is implementing changes to our mortgage insurance, title insurance, and real estate services processes to align with the latest GSE announcements. Here's what you need to know.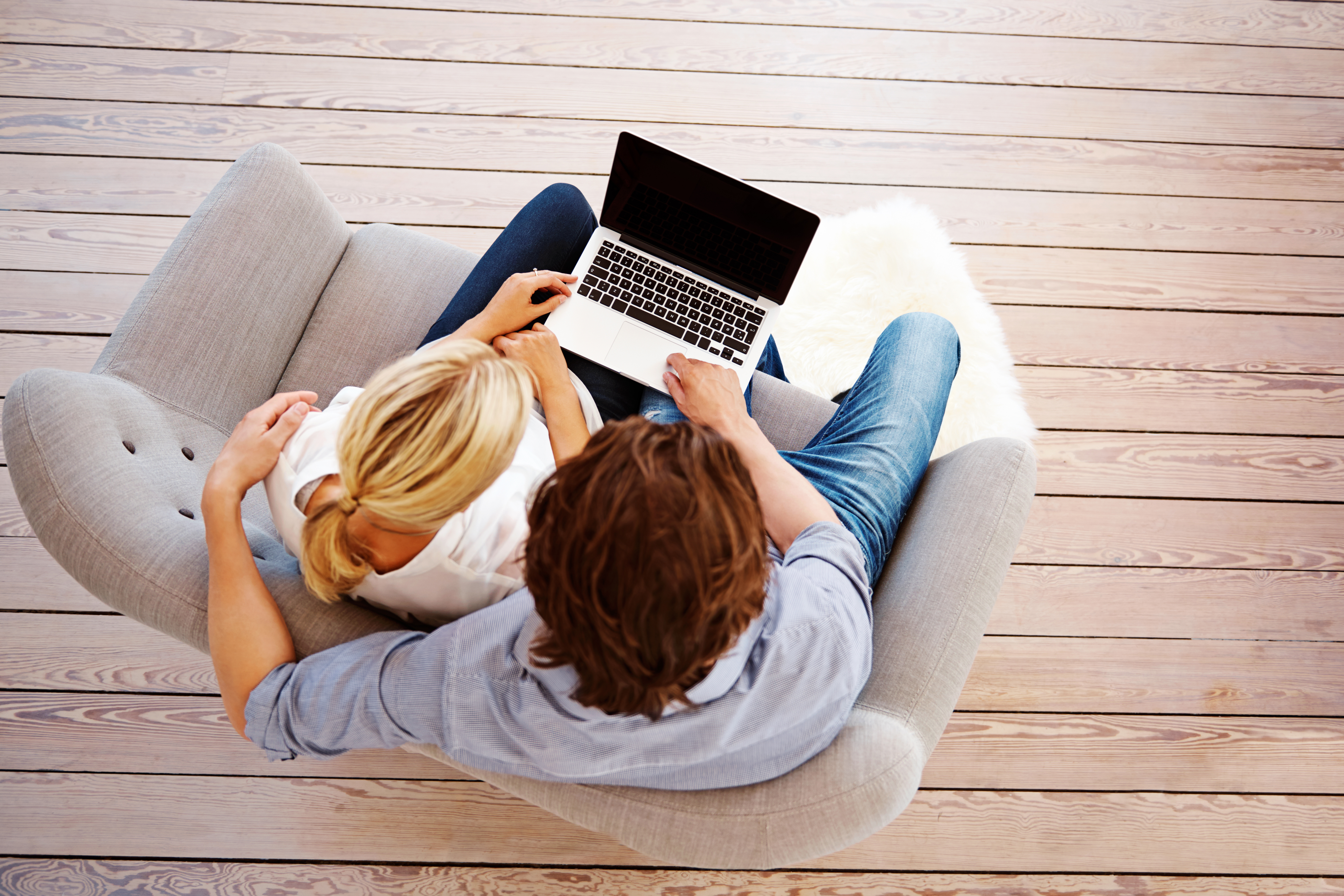 5 Work-from-Home Wellness Strategies
Working from home can, over time, leave you feeling down. Check out these five work-from-home wellness strategies to help you cope.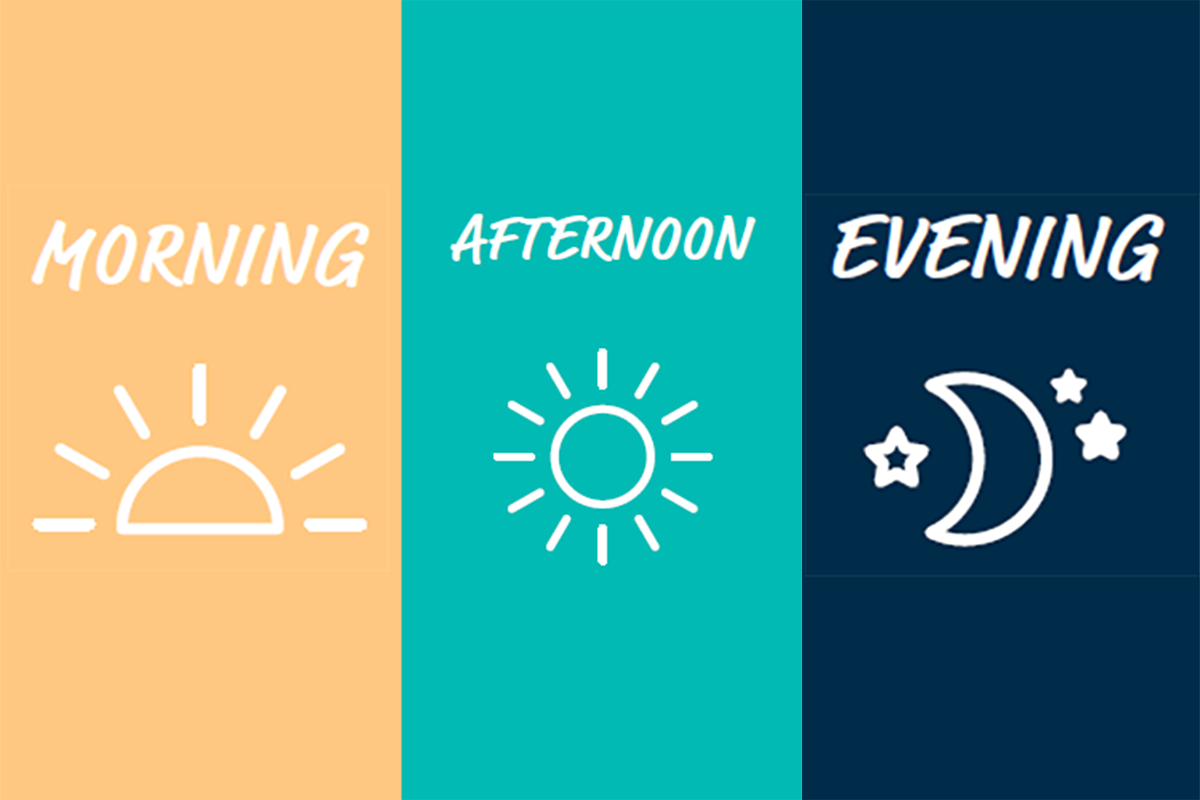 Social Distancing Daily Schedule for Loan Officers
Download this infographic of a sample schedule to help LOs get their workday back on track due to social distancing and working from home.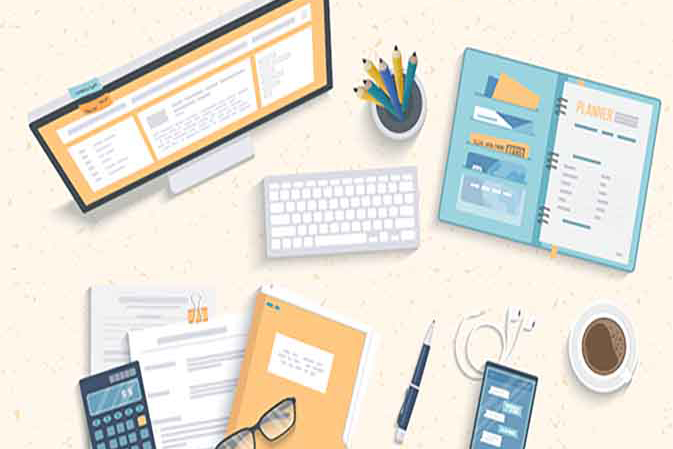 Tips for Loan Officers Working from Home
Download this infographic that highlights a few tips to help you stay productive while working from home.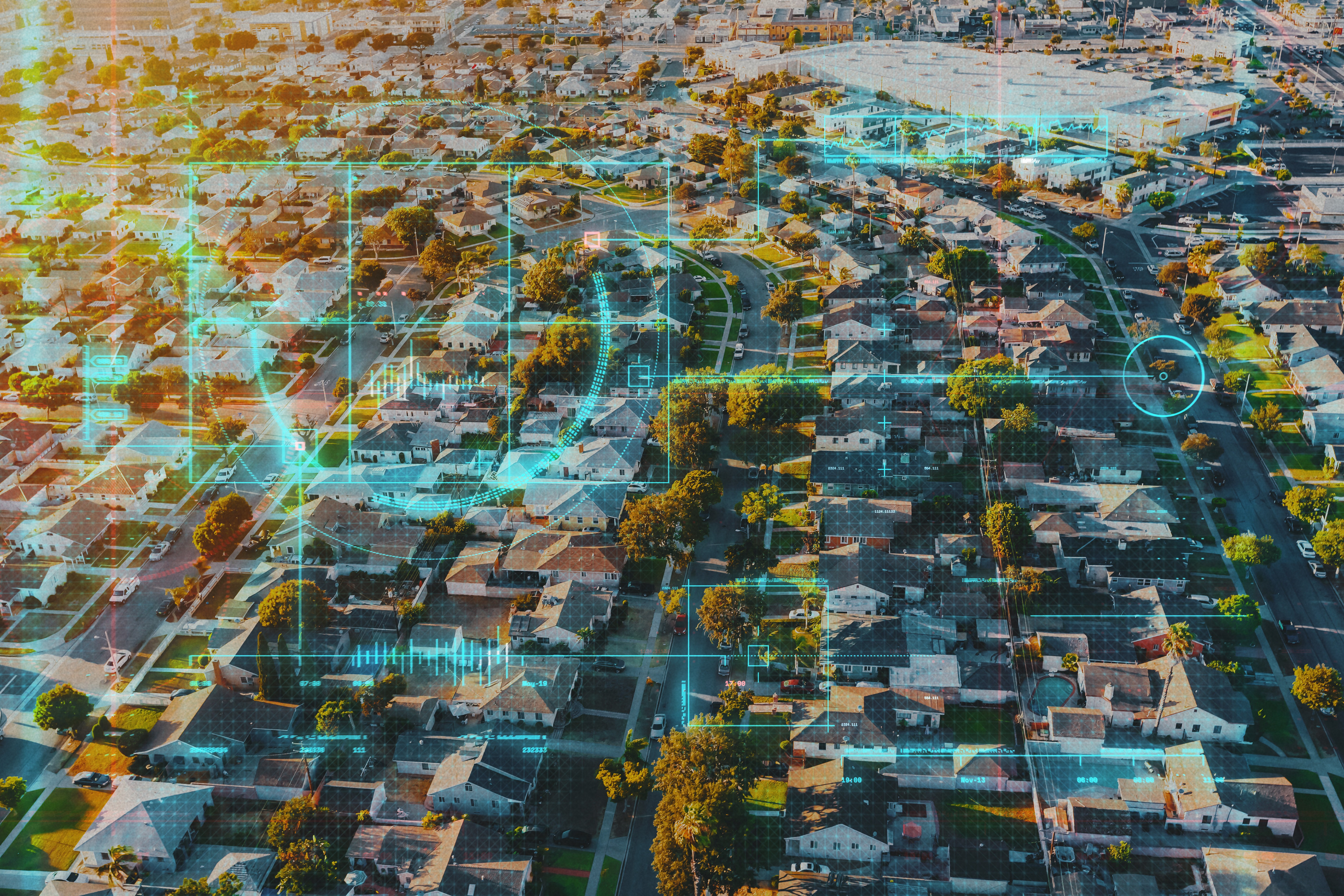 Transformation in the Valuation Industry Webinar
Watch our experts help you ensure you are leveraging effective tools to improve the accuracy of your valuations and manage cost.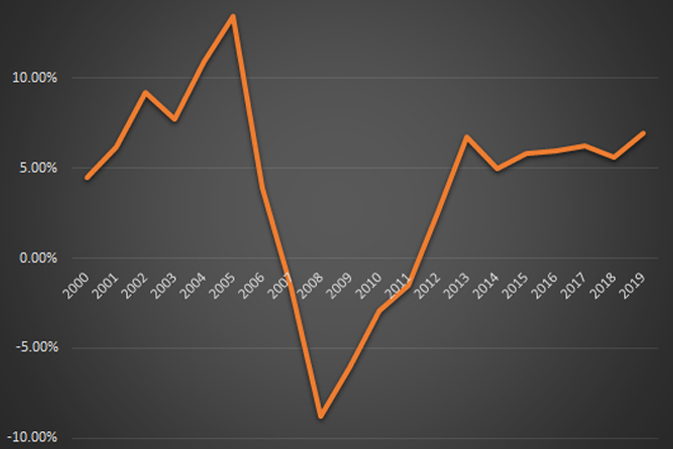 Radian Home Price Index Reveals Significant 2019 Increase
2019 had the fifth strongest home price increase nationally since 2000 and the largest annual increase since 2006, rising 6.96 percent.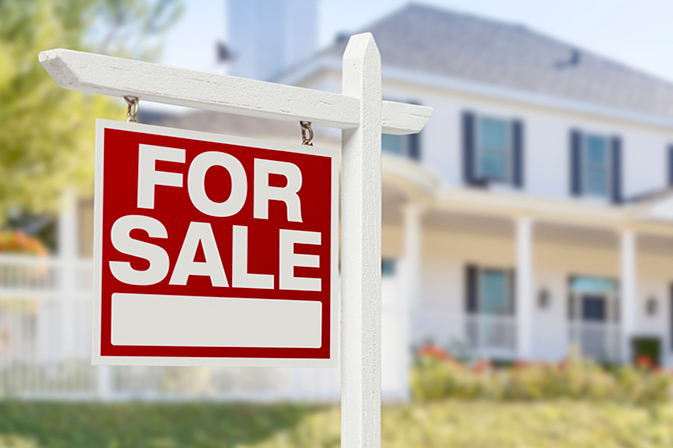 Four Reasons to Buy a Home Now
Download this infographic that highlights four important reasons why right now may be the best time to buy a home.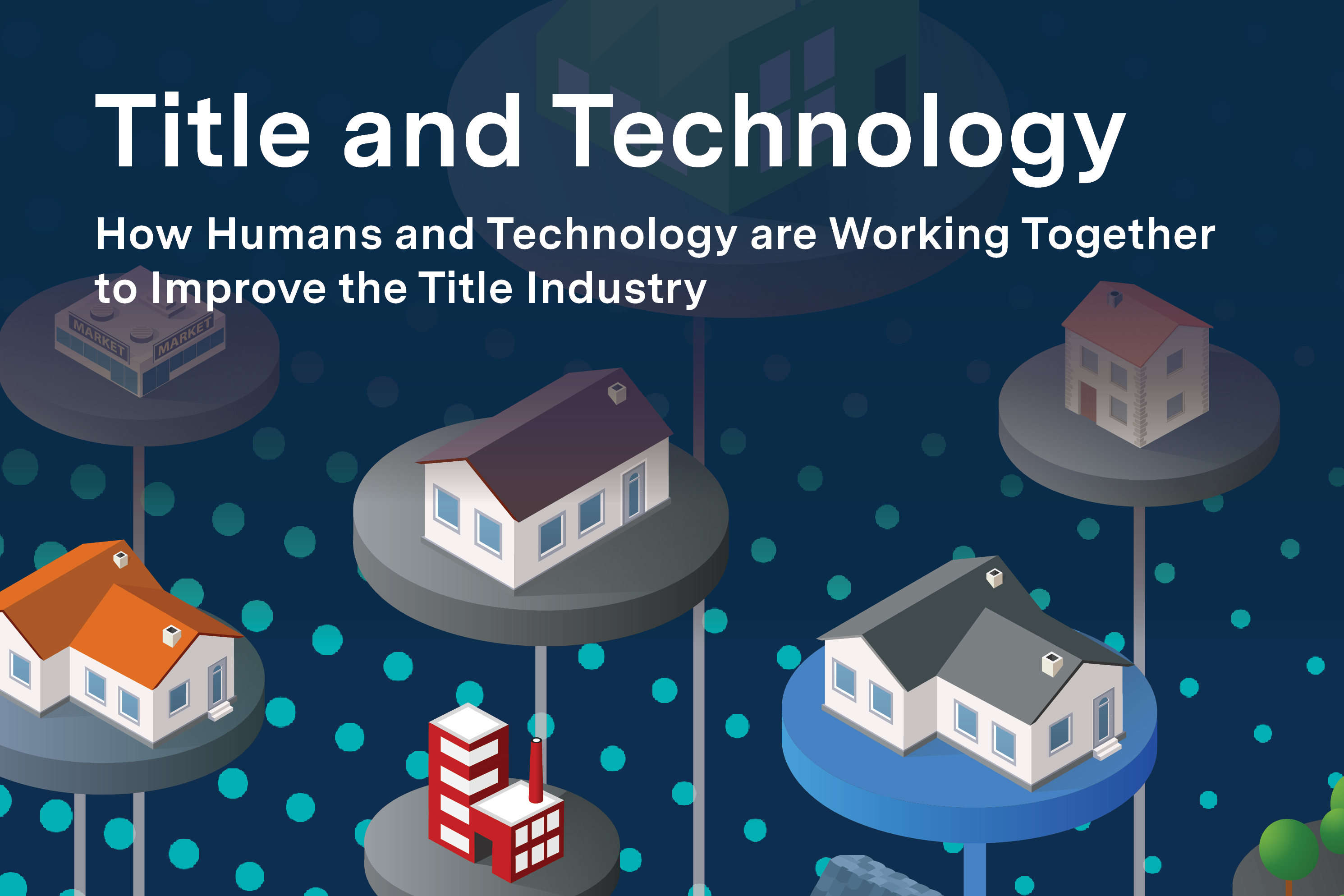 Title and Technology: How People and Robotics are Working Together to Improve the Title Industry
Read how the title insurance process can be further supported by Robotic Process Automation (RPA) with Attended Bots.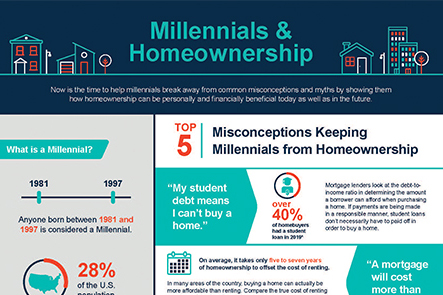 Top 5 Misconceptions Keeping Millennials from Homeownership
Read how to address the top 5 misconceptions that are keeping Millennials from purchasing their first home.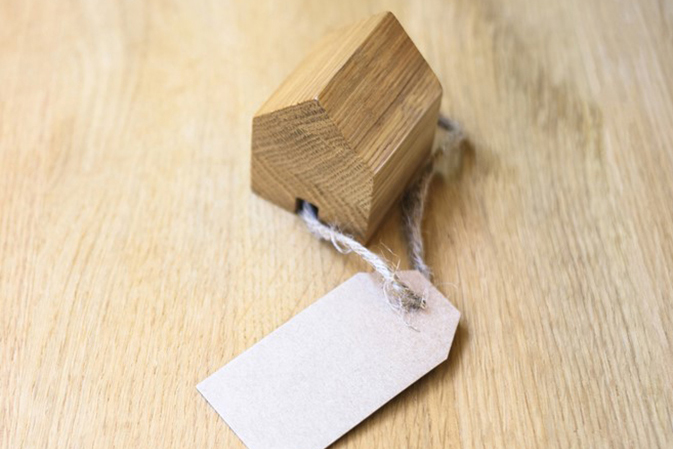 7.9% Year-Over-Year Increase in Median Prices According to the New Radian Home Price Index
In data released in September 2019, the Radian Home Price Index (HPI) showed a 7.9 percent year-over-year increase in median values.
The Modern Home Price Index: A New Edge in Housing Intelligence
In the ever-evolving world of mortgage and real estate finance, there is an increasing demand for insight into U.S. housing markets.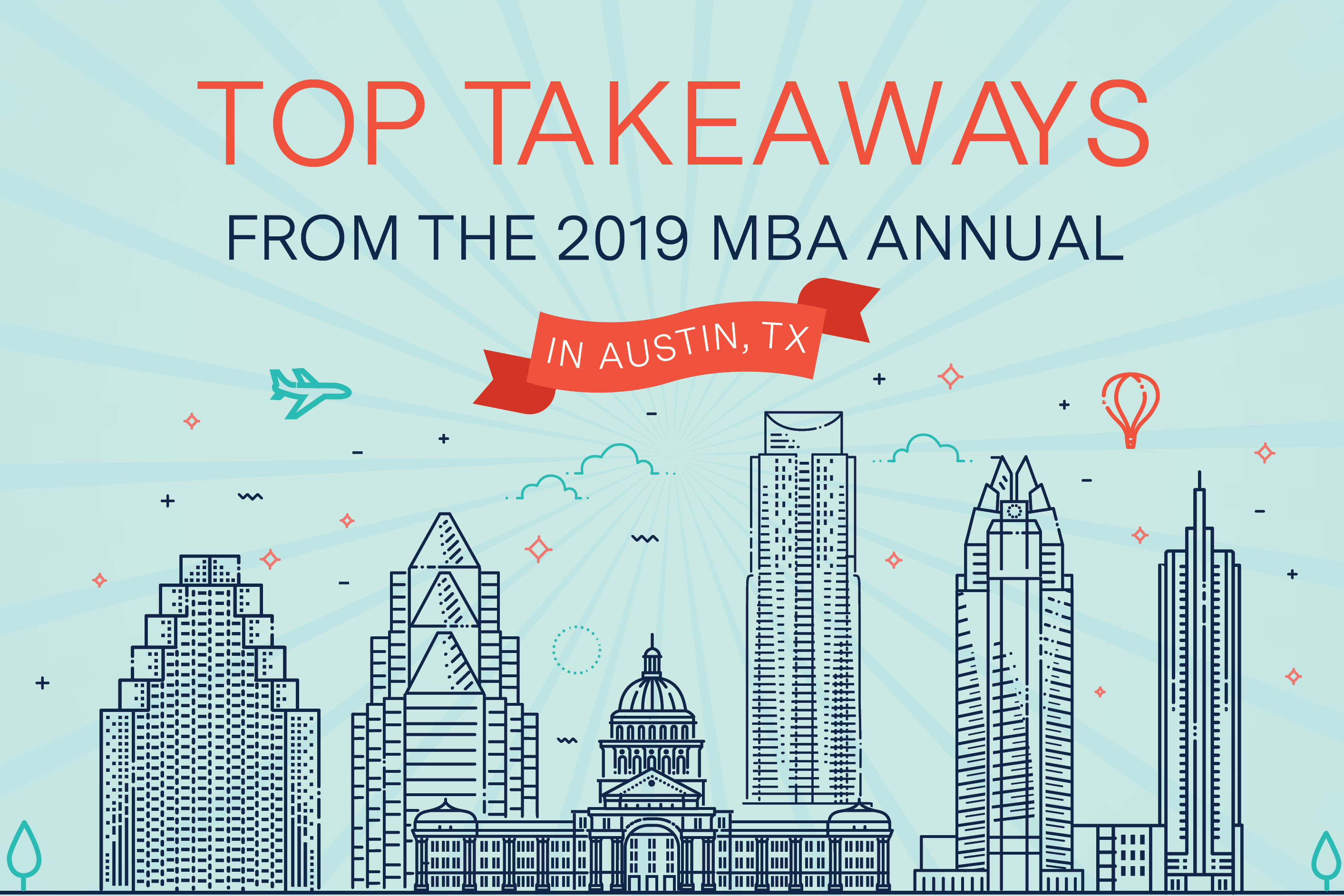 Top Takeaways from the 2019 MBA Annual Convention
Read the top takeaways from the 2019 MBA Annual Convention delivered by the top mortgage and real estate finance industry leaders.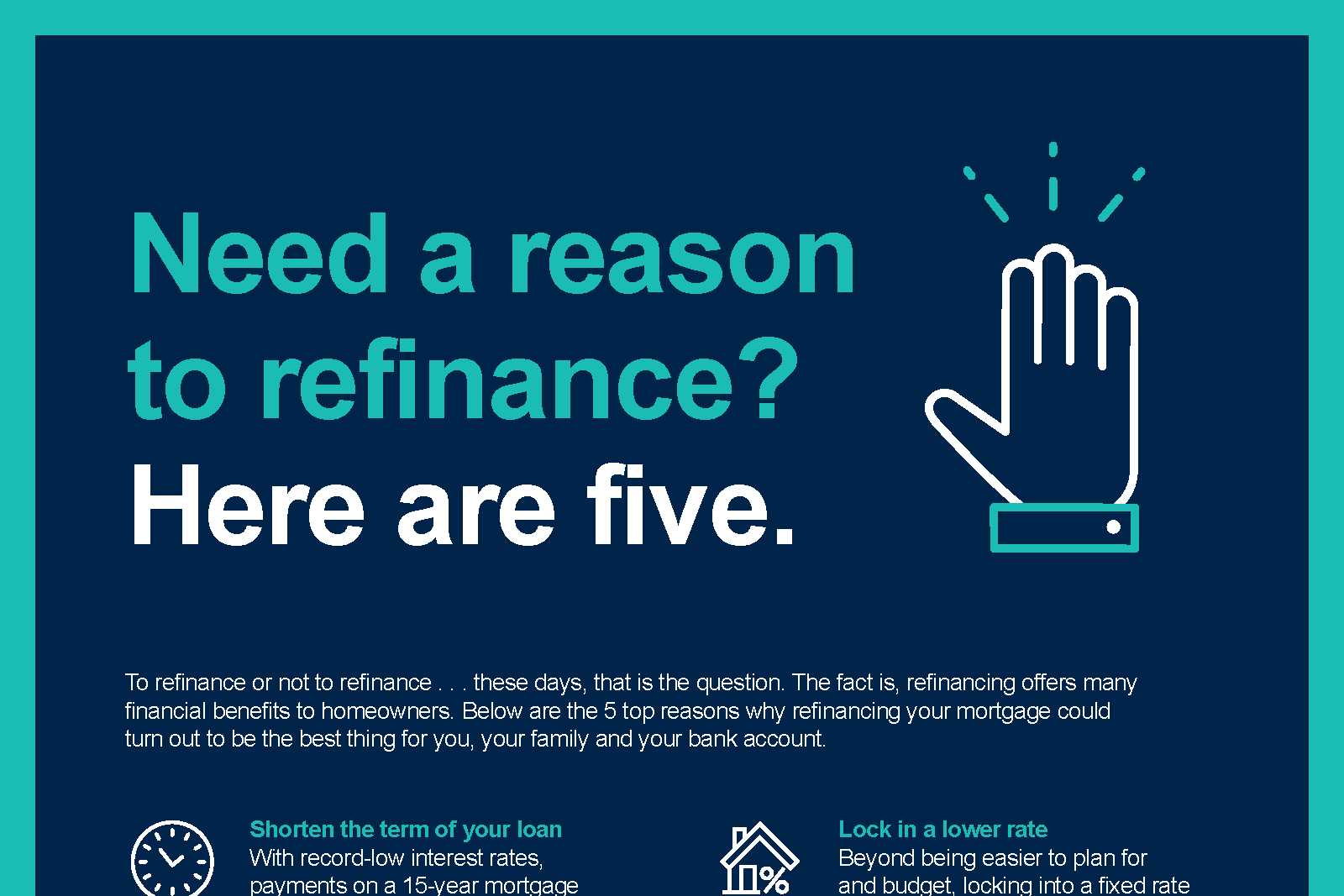 5 Reasons to Refinance for Homeowners
Read five key benefits to share with your borrowers on why refinancing their mortgage can be one of the best financial decisions they make.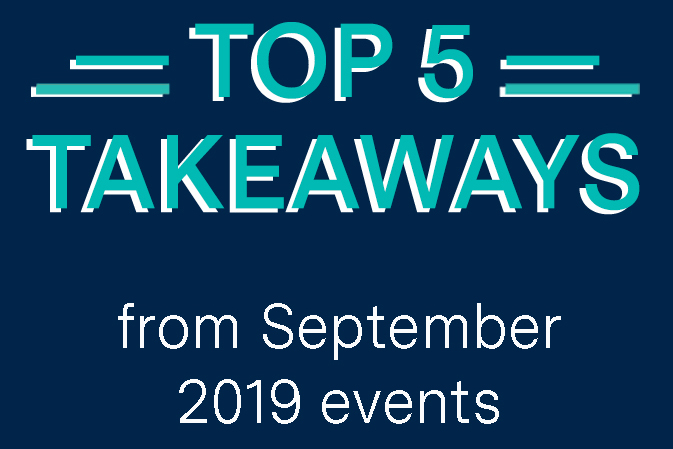 September 2019 Event Takeaways
Read our key takeaways from all September 2019's big events to help you stay well-informed on the latest trends in the industry.
Minority Household Growth is an Opportunity for Mortgage Lenders
Read about the growing segment of minority borrowers and see how lenders can better serve their homeownership needs.